DETECT OVER 32 DIFFERENT HARMFUL MOLD SPECIES
---
Healthful Home 5-Minute At Home Mold Test
Features U.S. Centers For Disease Control Patented Technology
Product Features
Quickly identifies dangerous molds
Great for testing in a home or apartment before you buy
Results in as little as 5 minutes!
Patented technology
Licensed from the U.S. Public Health Service
No need to pay extra to send away for lab results
Simple and easy to use
Product Description
The 5 Minute Mold Test was developed by Alexeter Technologies, trusted by Homeland Security, US Military, EPA and over 1,000 other government agencies.
Using the same proven lateral flow assay technology employed in medical labs, Validated in an EPA-licensed and AIHA-accredited environmental lab as the most sensitive and accurate rapid tests available and up to 100 times more sensitive than other rapid tests.
---
Whole-Home Mold Inspection 3-Pack
Includes Three 5-Minute Mold Test Kits In One Convenient Package
Product Features
A 3-Pack of the 5-Minute Mold Test Kit
The same patented technology as our single-pack 5 Minute Mold Test
Licensed from the U.S. Public Health Service
Simple and easy to use
Great for testing multiple areas or levels of your home or apartment
Product Description
Purchase three test kits in one convenient package and save nearly 20%! Test three areas of your home including attic, main floor and basement with the Whole Home Mold Inspection Pack. For more information, visit Whole Home Mold Inspection Pack.
---
No need to pay extra to send away for lab results!
Takes just a few minutes to see if you have dangerous mold present in your home.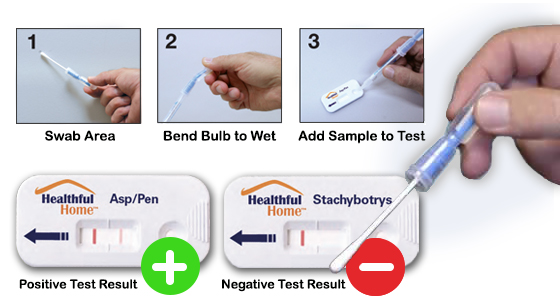 As Featured On: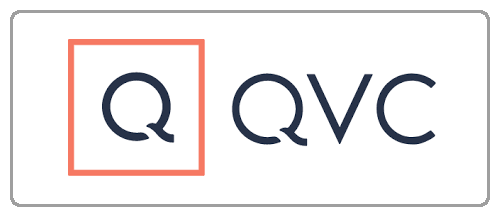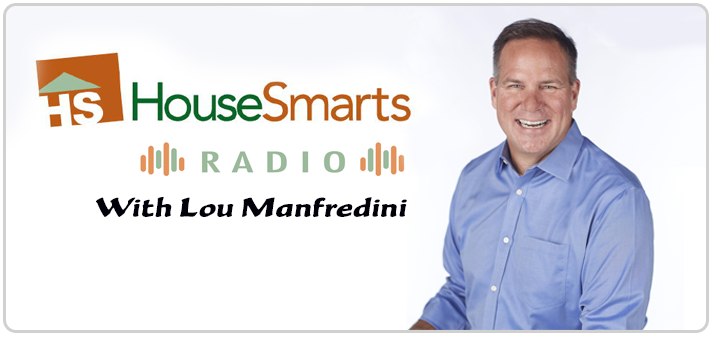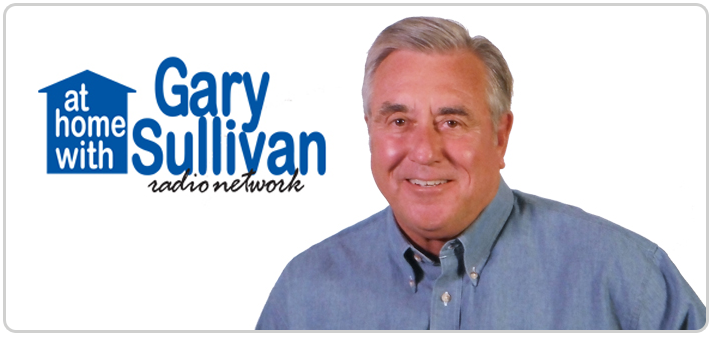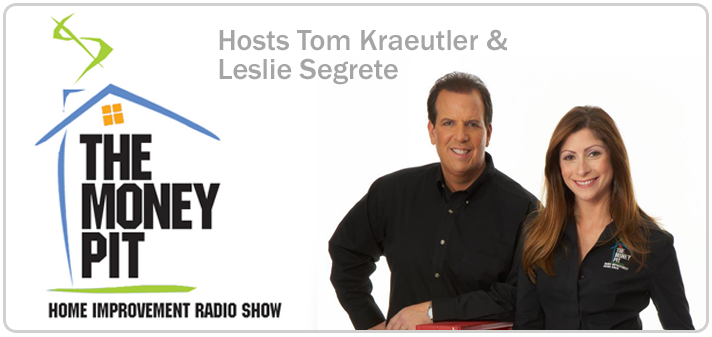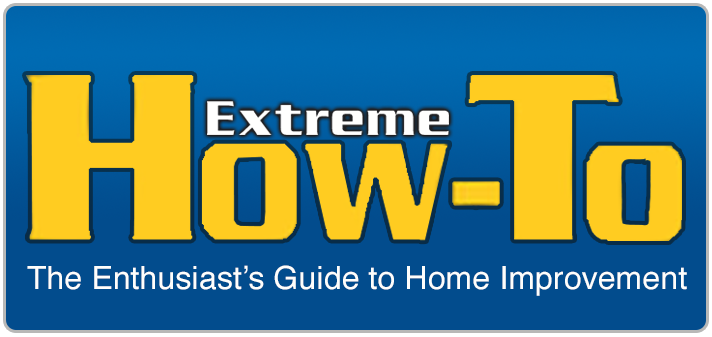 Professional Consultation Included!
If you do get a positive result on your Healthful Home 5-Minute Mold Test, we are here to help. Before you do anything, contact us for your professional consultation. If you are unsure of your next step, or may be considering hiring a professional mold inspector or mold remediator, take advantage of our expert advisors. There is NO additional cost, your consultation is included in your purchase price. We can offer advice on addressing potential mold issues and give referrals for independent, qualified professionals in your area. We will help get you back to the Quality Indoor Air every Healthful Home needs.
You Don't Need To See The Mold.
The 5-Minute Mold Test Kit Can Detect Mold Spores In Household Dust!

How To Use The 5-Minute Mold Test
Watch The Video Demonstration To See How The Healthful Home In-Home Mold Test Works
Quickly identifies the most harmful molds
Results In 5 minutes!
Patented technology
Licensed from the U.S. Public Health Service
No Waiting for Lab Results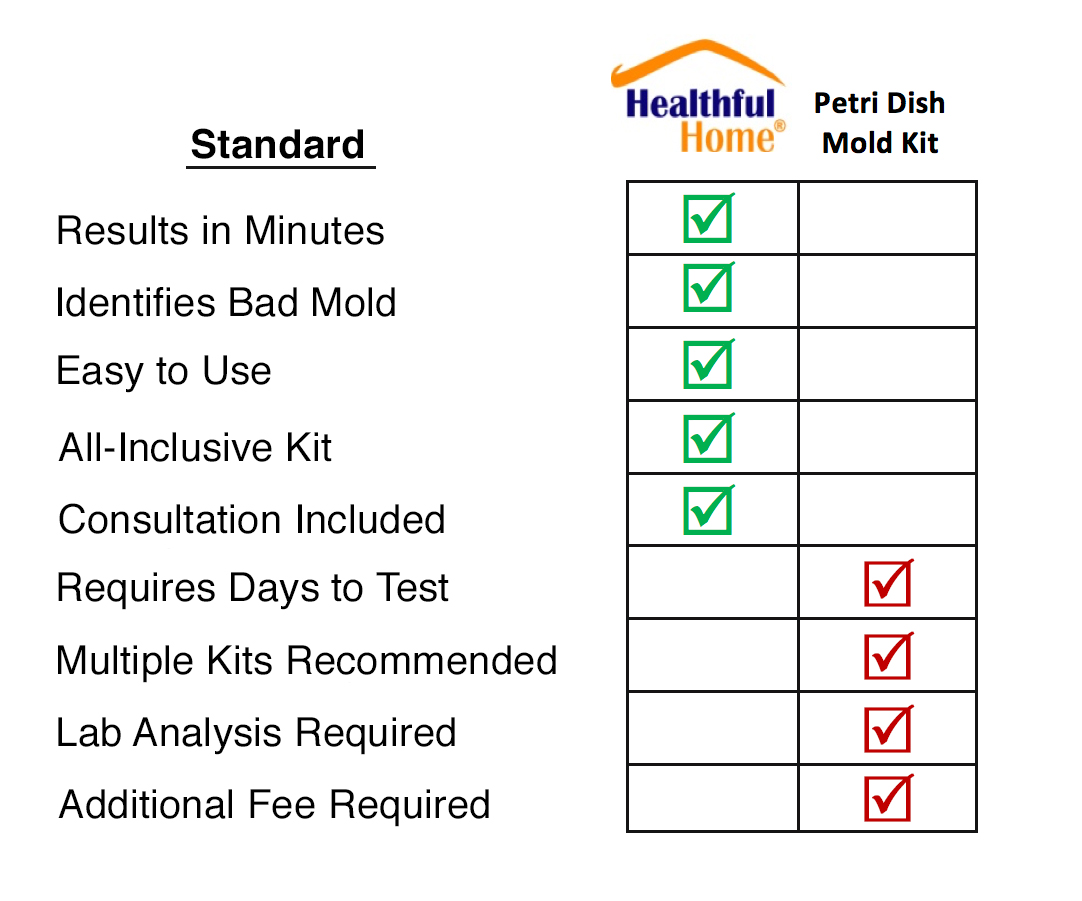 The Healthful Home Difference
The Healthful Home 5-Minute Mold Test shouldn't be confused with those "low-cost" antiquated Petri dish-type test kits.
Our test is a breakthrough in DIY mold testing!
Using technology similar to medical-grade pregnancy type test kits, the Healthful Home 5-Minute Mold test is unique to the industry and brings cutting edge science directly to your home. You can save hundreds of dollars over hiring a mold inspector and get immediate results in the privacy of your own home. Typical culture plate tests:
Don't distinguish bad molds from common background molds
Don't indicate unhealthy levels of mold
Take days to grow
Require additional fees and weeks of waiting for additional lab analysis