Is Your Mold Problem A Little Overwhelming?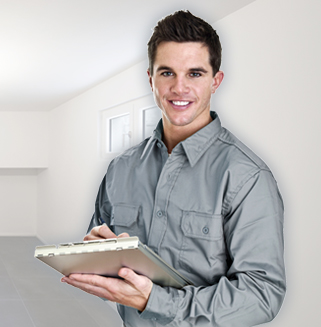 A Professional Mold Abatement Contractor May Be The Right Choice For You
We can help you find a contractor. Extensive mold contamination can be both a health risk for you and detrimental to your home. Whether you can address mold issues yourself or whether you need to seek professional assistance depends largely on the extent of the problem. Further, left untreated, a small mold issue can grow into a significant financial burden as mold can not only affect the structural integrity of your home, but can dramatically affect the re-sale value.

Beware Of Unseen Mold Contamination
Unseen mold contamination, in particular, may require professional intervention to determine the extent of your problem, especially if the potential problem requires removal of wall boards, wall paper or other structural elements. Often, by simply removing wall boards or wall paper, you can make the contamination worse by releasing even more mold spores into the environment. That's why, to protect the health and safety of you and your family, it's important to get guidance from a professional before you act.

Some Mold Problems Can Be Too Big To Handle Yourself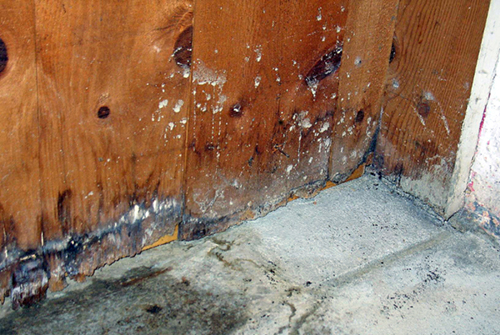 Rotted out wooden beams or panels may need to be entirely replaced.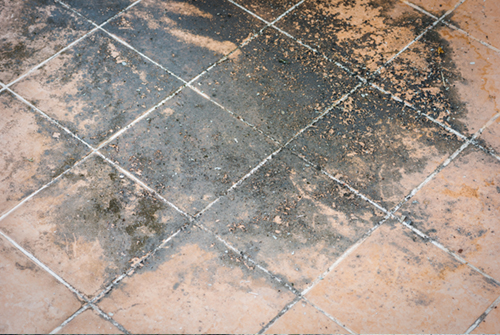 Deteriorated Flooring May Need To Come Out
If you did get a positive result on your Healthful Home 5-Minute Mold Test, we are here to help. Before you do anything, contact us to access your mold situation. If you are unsure of your next step, or may be considering hiring a professional mold inspector or mold remediator, take advantage of our expert advisors. There is NO additional cost, your consultation is included in your purchase price. We can offer advice on addressing potential mold issues and give referrals for independent, qualified professionals in your area. We will help get you back to the Quality Indoor Air every Healthful Home needs.
---
Let Us Help You Find A Contractor To Get Rid Of The Mold And Fix The Root Of The Problem Once And For All